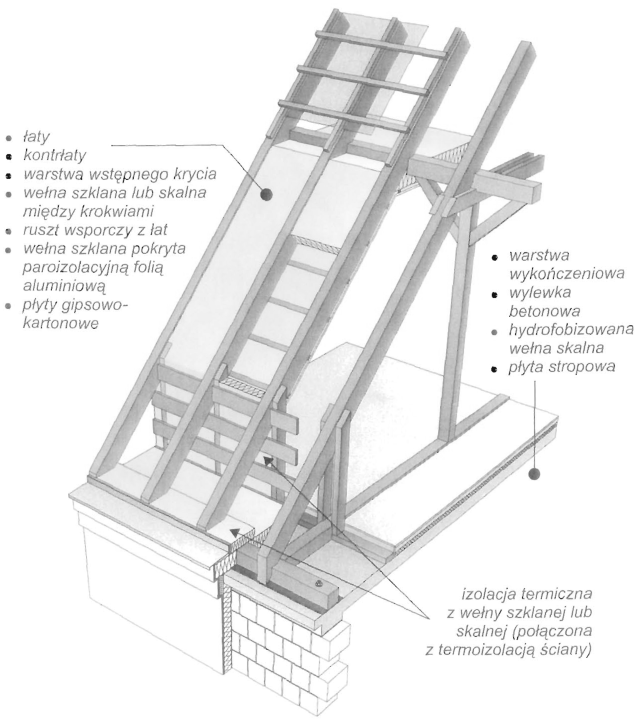 Adaptation for residential purposes of a low attic with a wooden, internal knee wall.
The recessed knee wall can be made as a light wooden structure connected with a roof truss.
The unused space was created in the roof slope by the eaves, it can be used to distribute fireplace air heating to rooms further located in the attic.