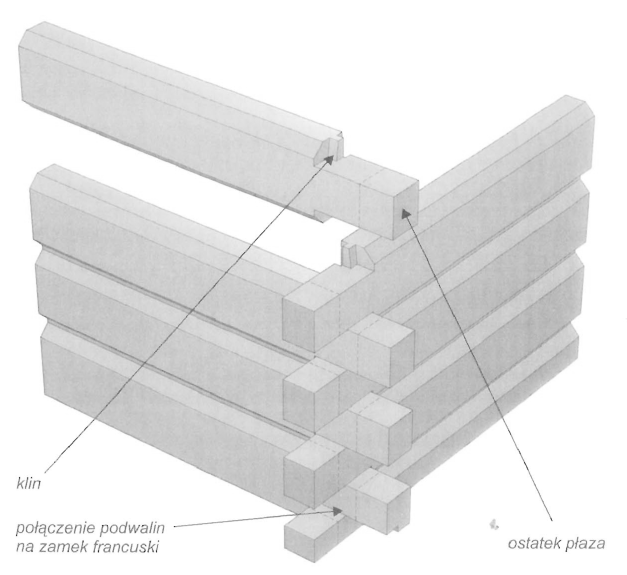 The carcass construction of massive walls joined with a "spacer with wedges."" (called "in the Podhale region ") – perspective view of a corner.
The traditional log structure called the "Podhale Ridge" consists in connecting with wedges with a spacer. Wedges act as a seal against wind blowing of the wall and strengthen the wall connection in the corner. It is a structure that forms an inseparable whole – the so-called. I'll pack, which can stand even without foundations. The old highlander houses had four boulders in the corners for the entire foundation, and the rest of the walls were only built with stones and clay, to prevent floors from blowing.
The amphibians that make up the wall are profiled from the outside with a straight cut of the edge, emphasizing the horizontal arrangement of the construction elements.
A characteristic element of the "Podhale" wall are the so-called. remnants of amphibians, which emphasize the wooden architecture of the walls.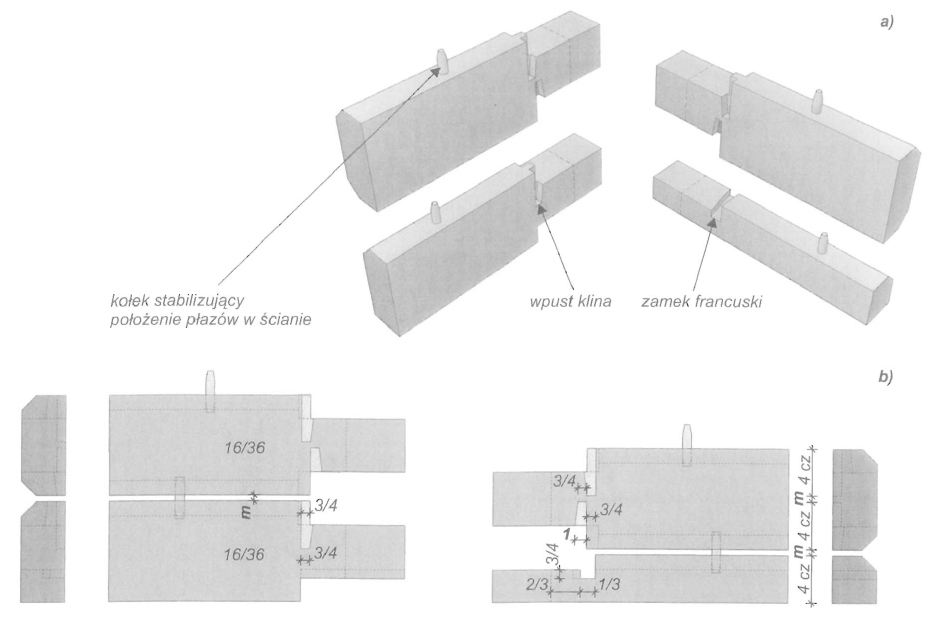 The carcass construction of massive walls connected to the "spacer with wedges" (known as the "Podhale region"):
a) view of amphibians with "wedges" from the inside
b) geometrical rules for determining the joint – views of amphibians joined in the corner.