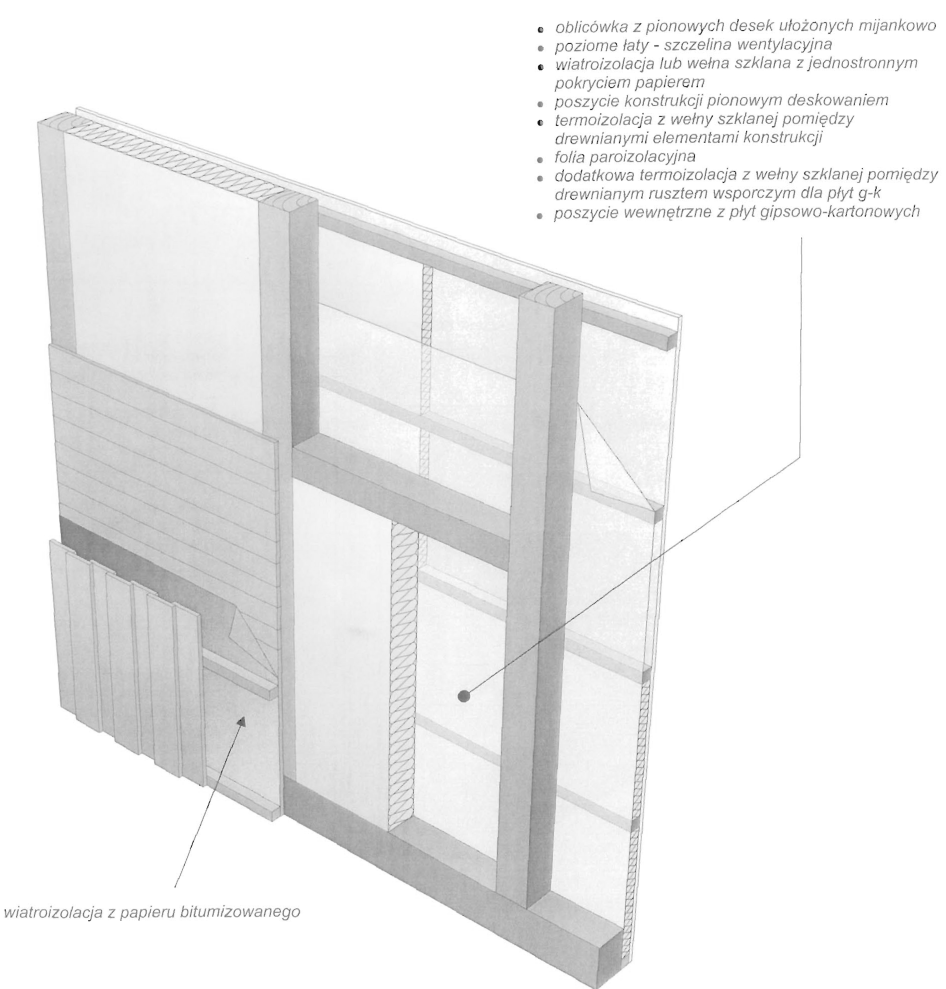 A wall with a skeleton and transom structure with a facade finish with vertical boards on battens.
In walls with a frame-and-beam structure, the arrangement of wall layers is based on the same principles as in the previously described frame wall made of thin-section structural elements.. The sheathing from the outside is made of plywood bracing the structure, waterproof chipboard or formwork. The interior is usually finished with plasterboards. The thermal insulation fills the spaces between the structural elements, constituting the core of the wall. A vapor barrier foil is placed on the warm side of the thermal insulation.
Ways of making the facade finish:
• Made of a thin-layer facade plaster placed on the sheathing.
• The "light-wet" method with an additional layer of thermal insulation.
• In the form of a brick curtain wall with or without an additional thermal insulation layer.
• With plank siding, siding or façade panels, etc..