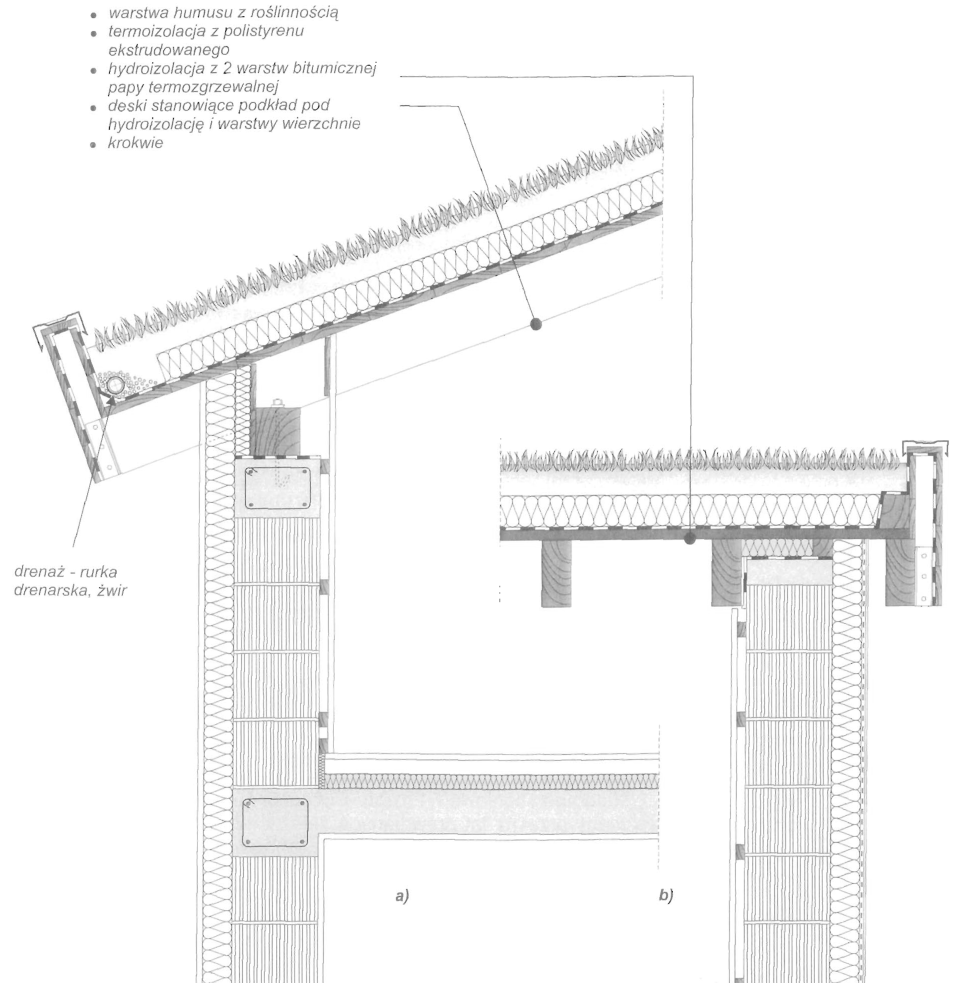 "Green" 20 ° roof with soil layer for low grass and rock vegetation
a) cross-section, b) longitudinal section.
The sloping green roof with an inverted arrangement of layers is an interesting variant of the roof insulation using the top method, so above the rafters and enables the effective display of the roof truss in the interior. The inverted arrangement of layers resembles the common solution used in flat roofs. Above the full boarding made on the rafters, there is a waterproofing layer made of two layers of heat-welded roofing felt. On the waterproof layer there are thermal insulation boards made of extruded polystyrene – material intended for use in direct contact with the ground, in conditions of permanent moisture. There is a vegetation layer for plants above the thermal insulation. In green pitched roofs, where the problem is regular irrigation of the vegetation layer, specially selected sedum sets are used as vegetation, mosses and herbs, resistant to harsh conditions and requiring no maintenance.