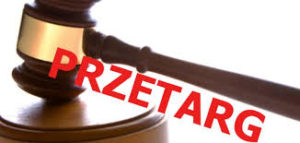 Developers are submitting to tenders. So let's make it clear what the tender is.
The open tender is a form of a tender. It is characterized by an invitation to an unlimited group of people to submit their offers. This is usually done through public announcements.
The open tender is a public procurement procedure provided for in the Act of 29 January 2004 r. Public procurement law, in which when responding to a public contract notice, all interested contractors are entitled to submit bids, among which the most advantageous offer wins.
This mode is one of the two basic modes, which award public contracts (the second is a restricted tender), modes that can always be used when awarding public contracts. Other modes of awarding public contracts may be used only in the case specified in the PPL Act.
Unlimited tender is a one-stage mode. The contracting authority is to publish a contract notice in the Public Procurement Bulletin, a in the case of contract notices, the value of which is equal to or greater than that specified in Art. 11 out. 8 of the Public Procurement Law, the notice is to be published in the Official Journal of the European Union. In addition, contract notices are also published on the contracting authority's website (or another site). It also includes the specifications of the essential terms of the contract, along with attachments.