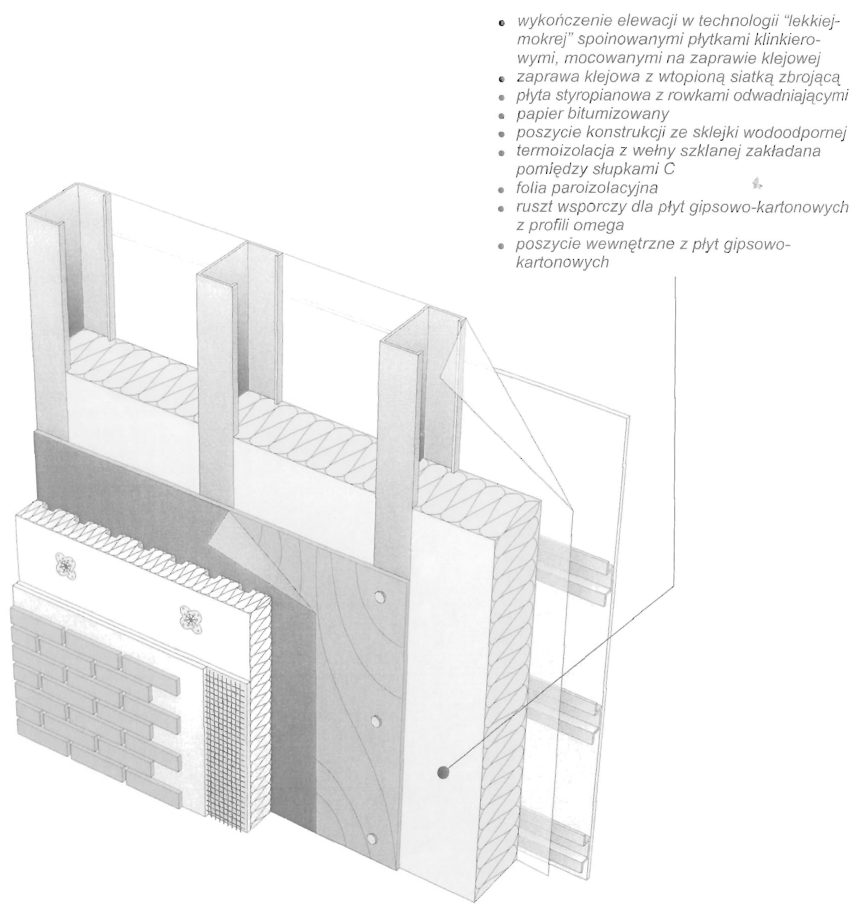 External wall with a skeleton structure made of cold-formed galvanized steel profiles with insulation made using the "light-wet" method
The arrangement of layers in the outer walls of buildings made of steel skeleton is similar to that in timber frame buildings. The space between the structural elements of the skeleton is filled with glass wool. On the inside, there is a vapor barrier foil and a plasterboard sheathing. From the outside, the structure is covered with plywood or a waterproof chipboard.
The "light-wet" method allows for simultaneous wall insulation and facade finishing. As in wooden frame buildings, polystyrene boards should have anti-moisture drainage in the form of grooves on the inner surface of the boards. The facade can be finished with plaster or ceramic tiles, mounted on an adhesive mortar with a reinforcing mesh.