Laying cork floor tiles
Take care, that the substrate is free of dust and dirt.
Cork tiles are arranged the same, like vinyl tiles, using a special adhesive for cork flooring. Apply glue to an area equal to approx 1 m2. Tam, where you want the exposed edge to remain, it should be strengthened with a wooden lath.
Cut the cork tiles along the steel ruler with a very sharp knife, otherwise they would crumble. Some tiles are factory impregnated, and then waxed or coated with a vinyl layer and does not require additional processing. Raw cork tiles should be impregnated with wax or polyurethane resin. You need to apply several layers.
When painting with sealant, open all windows wide.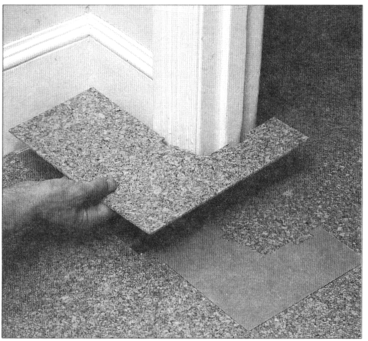 Trimming cork tiles
Use sabers to trace the contours of the doorframe edges and other unusual shapes.