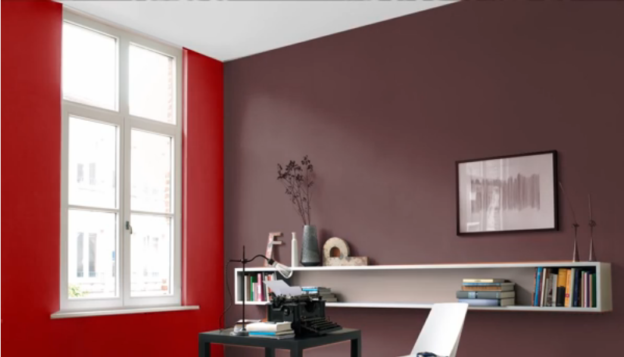 How to prepare and paint the ceiling?
Before we start painting the painted ceiling, we wash it with water and soap. For this purpose, we use a bench brush. If any stains cannot be washed off, we paint them over with primer paint.
If possible, we remove all furniture from the room, and the floor is covered with a protective film. So that it does not move, we can attach it to the skirting board with tape. We start painting from the edge – here you will need a narrow brush. If a decorative strip has been installed around the edge of the ceiling, cover it with masking tape or (if its surface is washable) Wash thoroughly immediately after painting.
Wrap the cubes and cables from the chandelier protruding from the ceiling with foil and tape them together. For your own safety, we may turn off the fuses before painting.
When the edges are painted, paint the rest of the ceiling surface with a roller or brush with a bench. We attach the roller on a telescopic pole or use a step ladder. After the paint is dry, we apply a second layer to the ceiling.