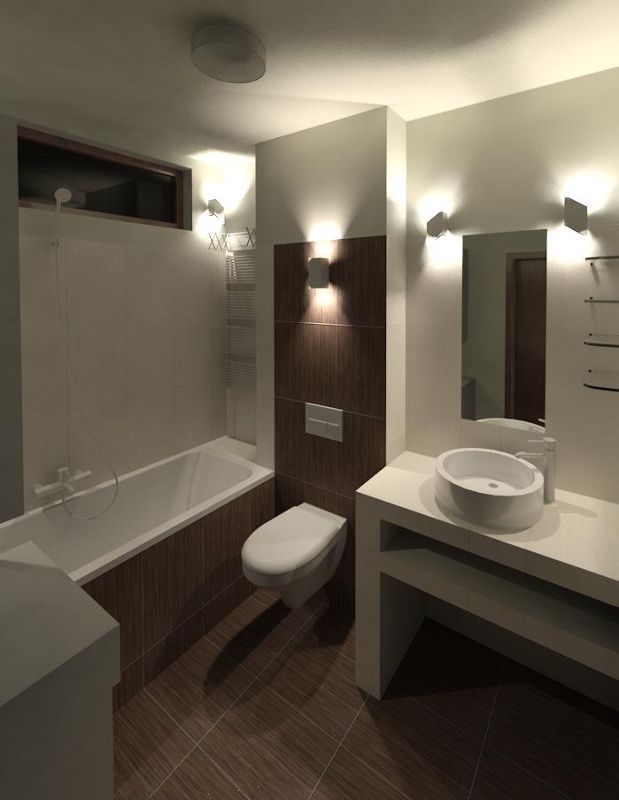 The most common practical problems when arranging a bathroom?
The task of the bathroom is primarily to enable us to perform a large group of various activities without any problems, so disturbances in the arrangement can be really troublesome and inconvenient. And on top of that, there is also the question of aesthetics. How to avoid obvious mistakes.
Especially in bathrooms with irregular shapes, there is a problem with improper lighting of key places for our hygiene and appearance. The most important thing is to illuminate the mirror and its surroundings well. It is light coming from above, most often from behind our backs, it will not give us adequate brightness and, in addition, there will be shadows that will make it even more difficult for us to use the bathroom. Installing things in the walls is a very good idea because each of the sanitary facilities located in this way becomes smaller by several to even several dozen percent. Especially a lot can be gained by installing a flush in the wall.
In terms of aesthetics, there are a lot of catalogs and arrangements published on the Internet. Let's have a look, let's browse and watch again, and then we will certainly avoid aesthetic spoils. Let's make sure, that materials and articles, with which we want to finish the bathroom are the fulfillment of our dreams and will remain them for the next few years. And the suspended fittings are more convenient to clean and keep clean.
I think,that the biggest mistake people make when arranging a bathroom is to follow only aesthetics and forget about practicality. The most important thing is comfort.
I do too, that functionality comes first, however, it can go hand in hand with modern design.