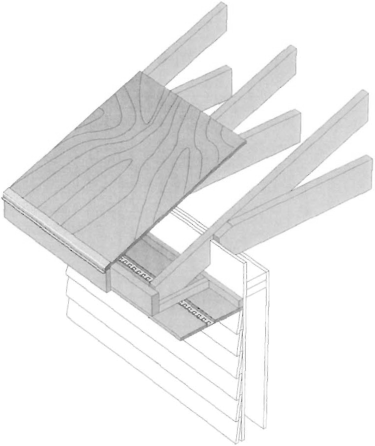 Full hood with rails.
The thermal insulation of the skeleton wall is led to the cap, on which the roof truss is supported. The roof in a frame building is usually insulated, as is the ventilated bipartite flat roof – thermal insulation is installed between the ceiling joists, and the roof slants create a ventilated space with the height of the trusses. The outer sheathing made of waterproof plywood strengthens the entire structure and at the same time is the substrate for the roofing. Ventilation inlets are placed in the headlining of box eaves, and outlets in the gable walls or in the ridge.
Several roof eaves solutions can be used in frame buildings, differing in design and appearance. The most commonly used is a wide box hood with the so-called. with outriggers, that is, horizontal beams attached to each truss, which constitute a support structure for the soffit closing the eaves.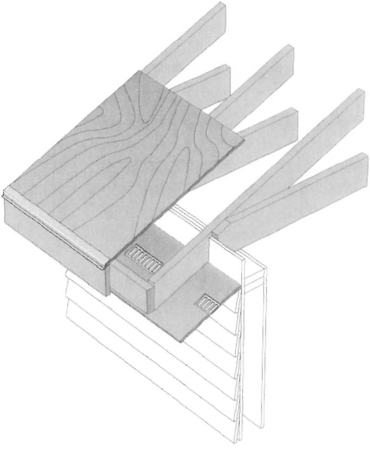 Full hood without extensions.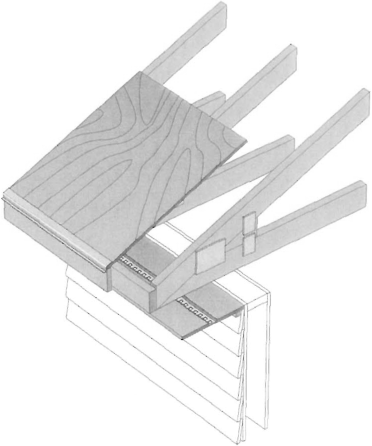 FINK hood.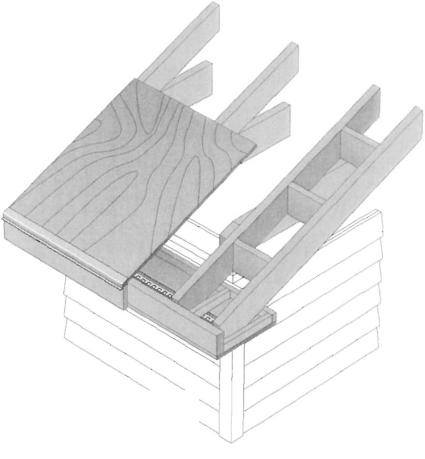 Eaves at the gable wall.