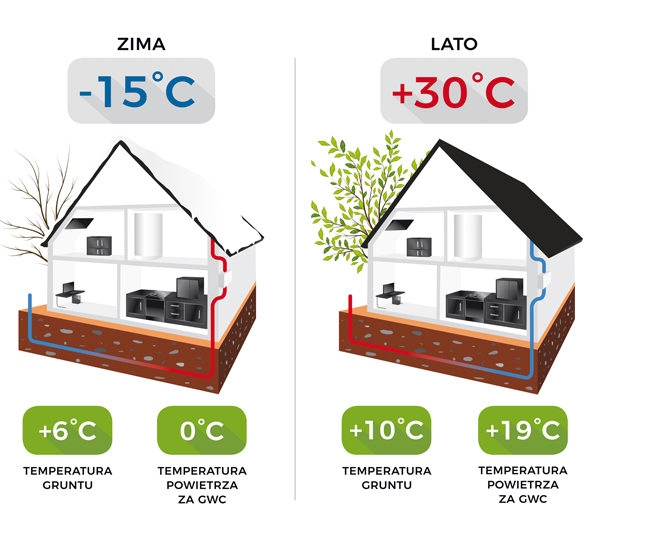 Subsidies for energy-efficient and passive houses - it is worth taking?
The National Fund for Environmental Protection has prepared a surprise for house builders - subsidies for energy-efficient and passive houses. These are amounts respectively 30 i 50 thousand. PLN.
You can read more about it on the NFOŚ website
At first glance, it looks attractive, however, the details of the program do, that initial enthusiasm begins to fade away.
In a nutshell - to get a subsidy you have to spend more:
1. The subsidy is intended only for those taking a mortgage to build a house. As practice has shown in the previous program "Family on its own", such loans usually bear a slightly higher interest (although there were glorious exceptions among the banks). If you do not take a loan to build a house - you can forget about the subsidy.
2. You have to pay income tax on the surcharge - 18% (several thousand. PLN)
3. You have to outsource the heating and ventilation system projects - normally, an individual investor in Poland does not
4. The house needs to be verified by a "verifier" - this is likely to be a significant cost
5. The program imposes a huge number of "paperwork" requirements (certificates etc.), it will probably take a long time to collect, and time is also money.
6. Despite the obligation to verify, detailed requirements for individual elements are defined. A famous example is a roof window - those that meet the requirements cost three times more. You could easily use ordinary windows - it would have a negligible impact on the overall balance of the house, and spend the saved money more sensibly on other elements that improve the energy balance. So again - higher costs.
summarizing, the biggest disadvantage of this program is its complexity, which will unfortunately discourage many investors from participating in this program. If this program had unfolded, this would contribute to increasing general construction awareness in Poland. And yes - the opinion will persist - that it is not worth building energy-efficient houses, let alone passive ones.
Detriment, But i hope, that it will evolve in the right direction over time. First step, despite all the imperfections, however it is done.