Varieties of frame and transom walls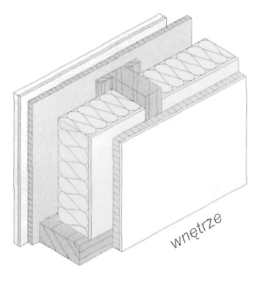 Beam structure wall 204×80 mm, with spacer strips creating a ventilation gap – waterproof plywood constituting the sheathing of the structure is covered with a polyester mass 13 mm with glass fiber mesh and thin-layer stucco.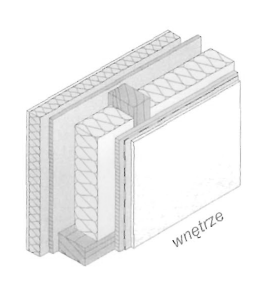 Wall with a 160 beam structure×80 mm with thermal insulation 140 mm – on the outer sheathing of the structure made of waterproof plywood 16 mm are mounted panels of facade mineral wool thickness 40 mm, covered with adhesive mortar with embedded reinforcing mesh and mineral plaster.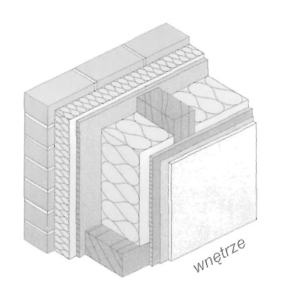 Wall with a beam frame 120 x 60 mm completely filled with mineral wool – additional thermal insulation is made of mineral wool boards 50 mm with windproof paper, filling the gap between the sheathing of the structure and the curtain wall.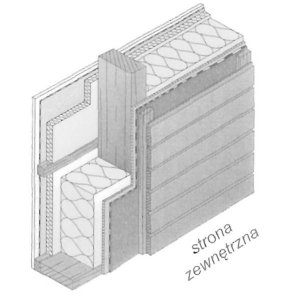 Finishing of the skeleton and transom wall facade made of horizontal boards connected with a tongue and groove – Spacer battens create a ventilation gap and constitute a supporting grate for external formwork.