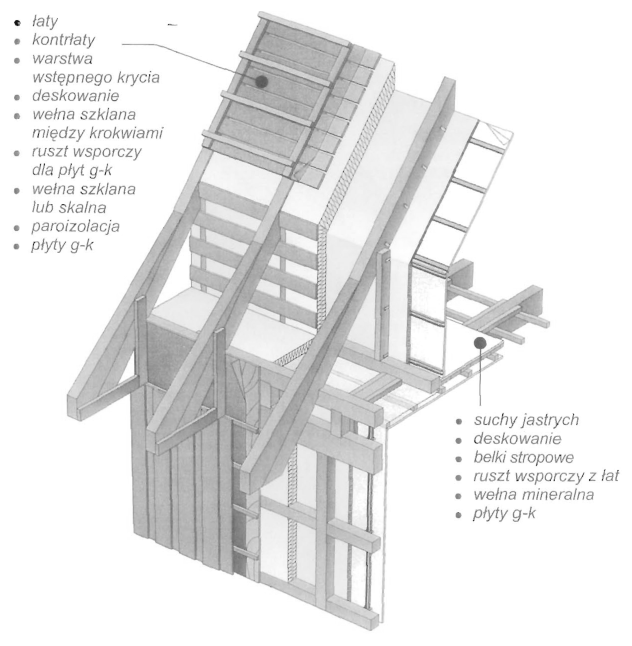 Usable attic in a frame and transom building with an internal knee wall.
The skeleton and transom structure made of massive structural elements allows the use of traditional collar beam roof trusses. Due to the expansion forces acting in collar trusses, the rafters are based on a foot purlin mounted directly on the ceiling beams. The knee walls set back inwards stiffen the connection of the external wall, the ceiling and roof trusses. Roof insulation is carried out on the ceiling, in the knee walls and only above the knee walls in the roof slope. The unused space created in this way increases the thermal inertia of the entire attic and prevents it from overheating.
In a closed box eaves, the sliders are mounted at the level of the cap beam, which closes the wall structure and creates window lintels. Thanks to this, the eaves lining is also the finishing of the upper part of the window frames.