Coronary walls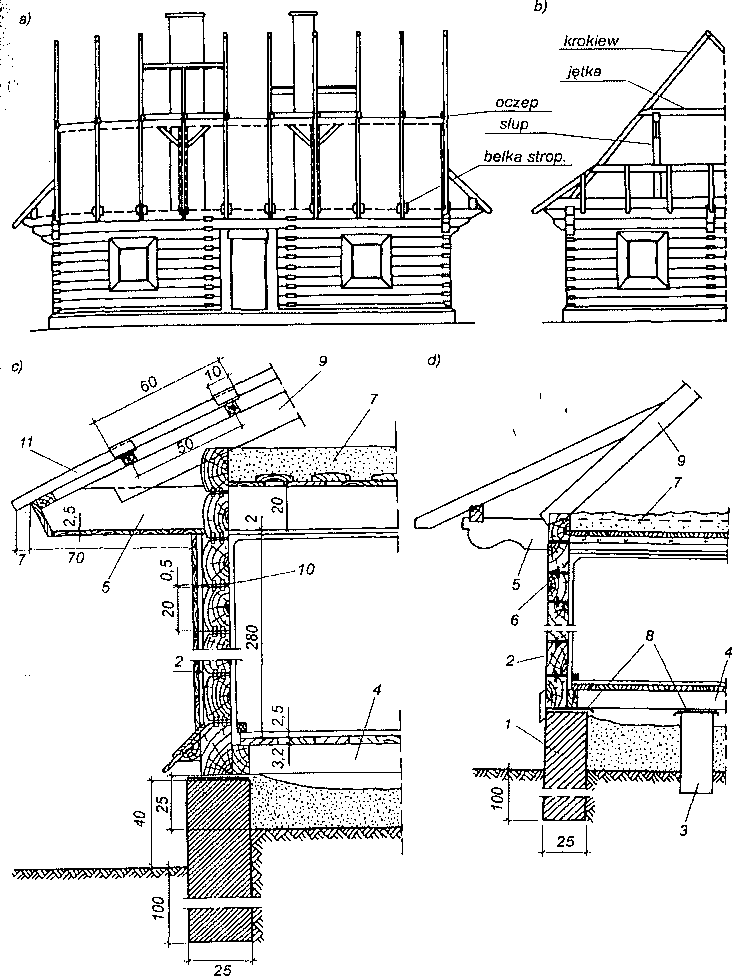 Structural elements of the building with log walls: a) front view of the building, b) side view, c), d) vertical sections of the log walls; 1 - foundation, 2 - wreaths of halves or beams, 3 – under-floor posts, 4 – floor joist, 5 – ceiling beam, 6 – pegs, 7 – polepa, 8 – roofing felt insulation, 9 — krokiew, 10 - tow, 11 – covering
The figure above shows the structural system of a wooden building, composed of coronary walls, floor beams and a gable roof truss, and in the drawing below construction details.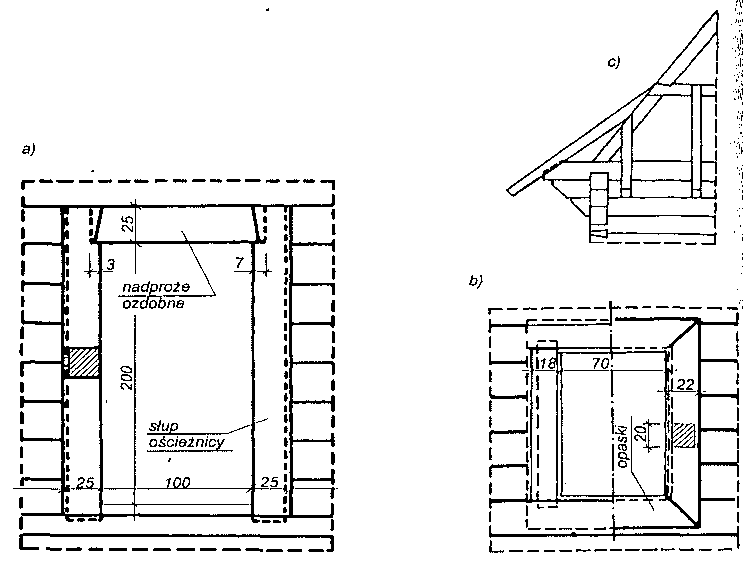 Construction details: a) detail of the door opening, b) detail of the window opening, c) detail of the eaves in the corner of the building.
The rim of the wall consists of four beams arranged horizontally and connected at the corners with a lock or overlay. By arranging a few or a dozen wreaths above each other, one obtains a wreath wall. The lower rim of the wall is the foundation and rests on the plinth. The plinth should be raised above the ground not less than 40 cm, to protect the wall from soaking up water, mainly from splashing raindrops or melting snow.
The connection of individual wreaths along the length of the wall can be overlay or zipped. Wreaths are joined together with spikes with a diameter of approx. 2,5 cm and length 14 cm spaced at intervals of approx. 1,0 m. Several types of joist wall connections at the building corners and a detail of the dovetail connection of the internal transverse wall with the external wall are shown in the figure.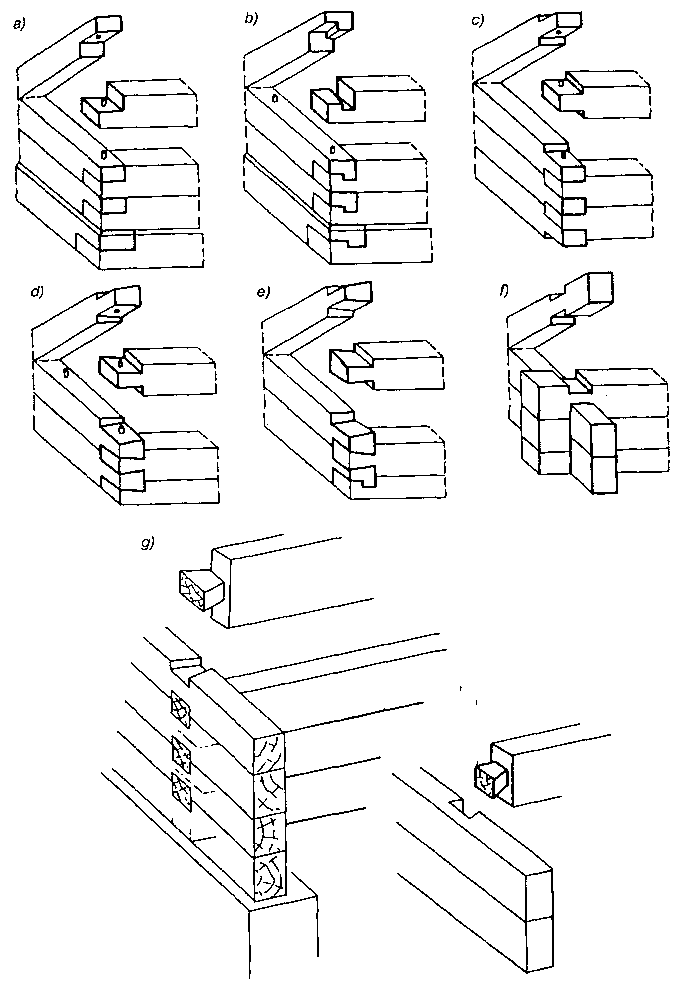 Details of the connection of the log walls: a) simple overlay, b) french castle, c) na obłap bez ostatków, d) fin overlay, e) na obłap z ostatkami, f) na obłap z ostatkami, g) dovetail connection of outer and inner walls.
The cross-sections of the most common log walls are shown in the drawing below together with the details of the framework and roof structure. The thickness of the coronary walls is 12-22 cm. Wall thickness of approx. 12 cm is equivalent to a wall thickness in terms of heat transfer 55 cm of solid brick.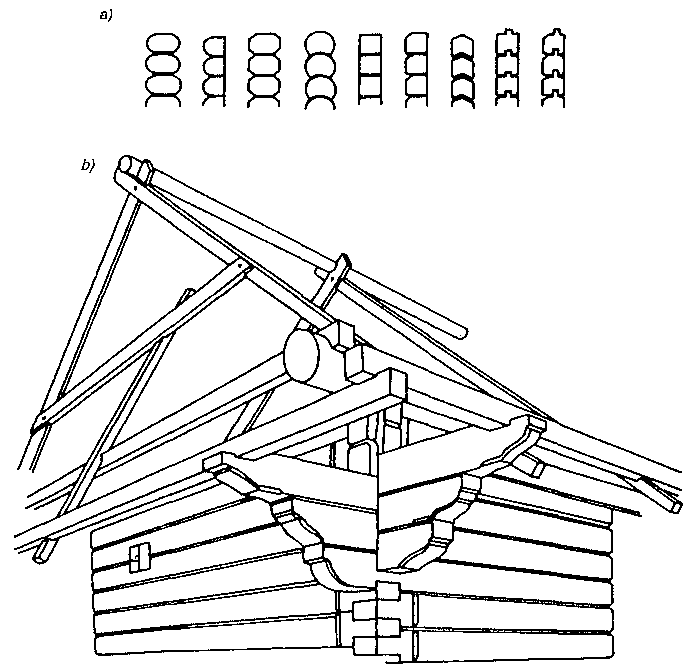 Construction details: a) cross-sections of the log walls, b) framework and roof structure.
The joints between the wall beams can be straight (horizontal) or broken. These joints are sealed with dry moss, with tow, rope, felt or mineral wool, that there is no wind and freezing of the wall.
The posts of the door and window frames are provided with a slot (groove), in which the tenons of the cut crown beams are inserted. The log walls settle down as a result of the wood shrinkage by approx. 3,0 cm on 1,0 m of the wall height, therefore, there is a clearance between the post and the top rim. The posts may be covered with boards (bands) or left without additional finishing.