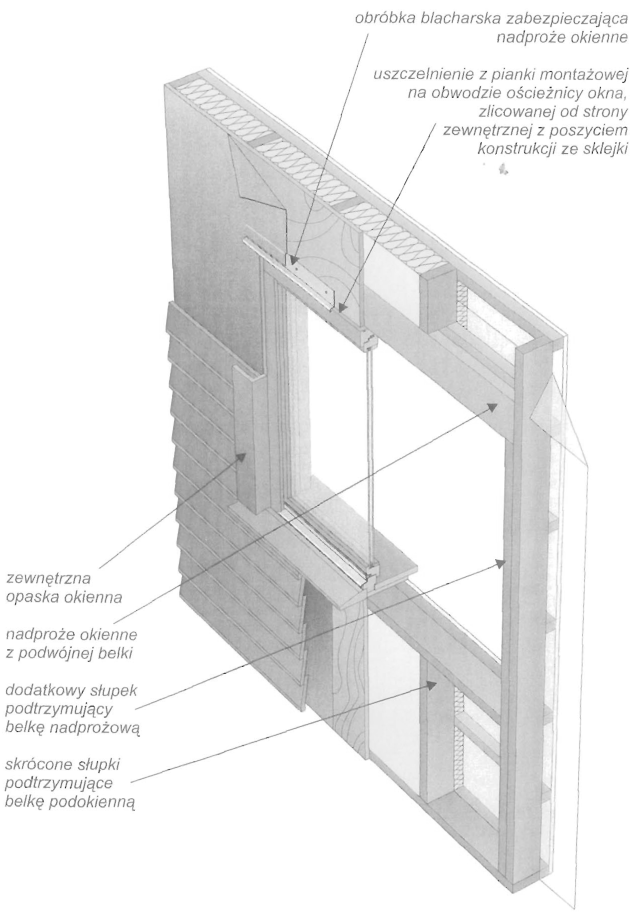 Solution of a window opening in a skeleton wall with a board facing.
A window in a skeleton wall with a plank facing should be faced with the external sheathing of a waterproof plywood structure.. In order to seal, the assembly clearance is filled with assembly foam around the entire circumference.
Windproofing is a protective bituminized paper, with which the wall sheathing is taped. Before installing the window, the paper should be folded over the posts and window lintel. An additional strip of tar paper can be glued around the window opening.
Additional protection of the window lintel against moisture is the flashing attached to the plywood sheathing, covered with external cladding of boards.
The window is finished with an external window trim (border), which is attached to the posts and the window lintel.