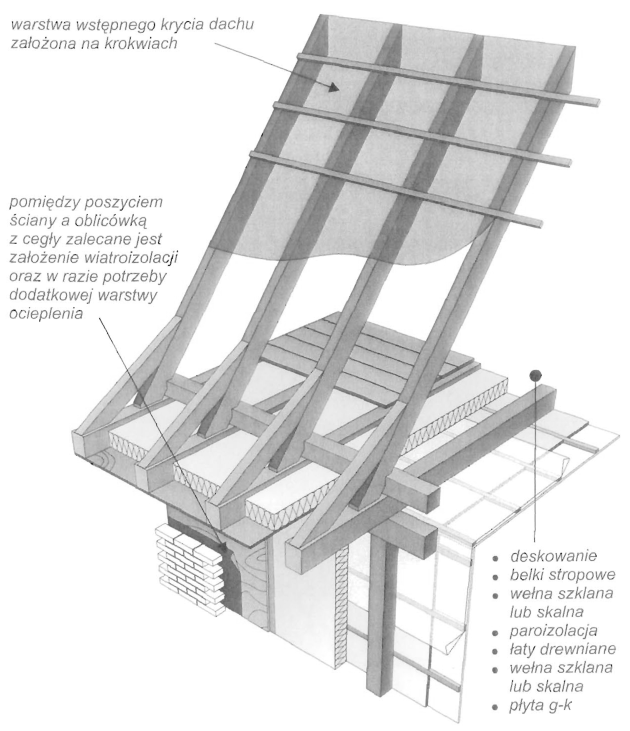 Unusable attic in a building with a wooden frame and transom structure.
The unused attic in a building with a skeleton and transom structure allows the use of traditional roof suspension trusses, in which the tram beams connecting the rafters are also ceiling beams.
The thermal insulation of the mineral wool ceiling is installed between the ceiling joists. From below, a vapor barrier foil and a wooden support grate for the plasterboard ceiling sheathing are attached to the beams. From above, floorboards are laid on the beams.
On the rafters, in order to prevent water drops from blowing through the roofing, a windproof non-woven fabric is installed as a layer of initial roof covering.
The unused attic is most often ventilated through ventilation grilles placed in the gable walls.