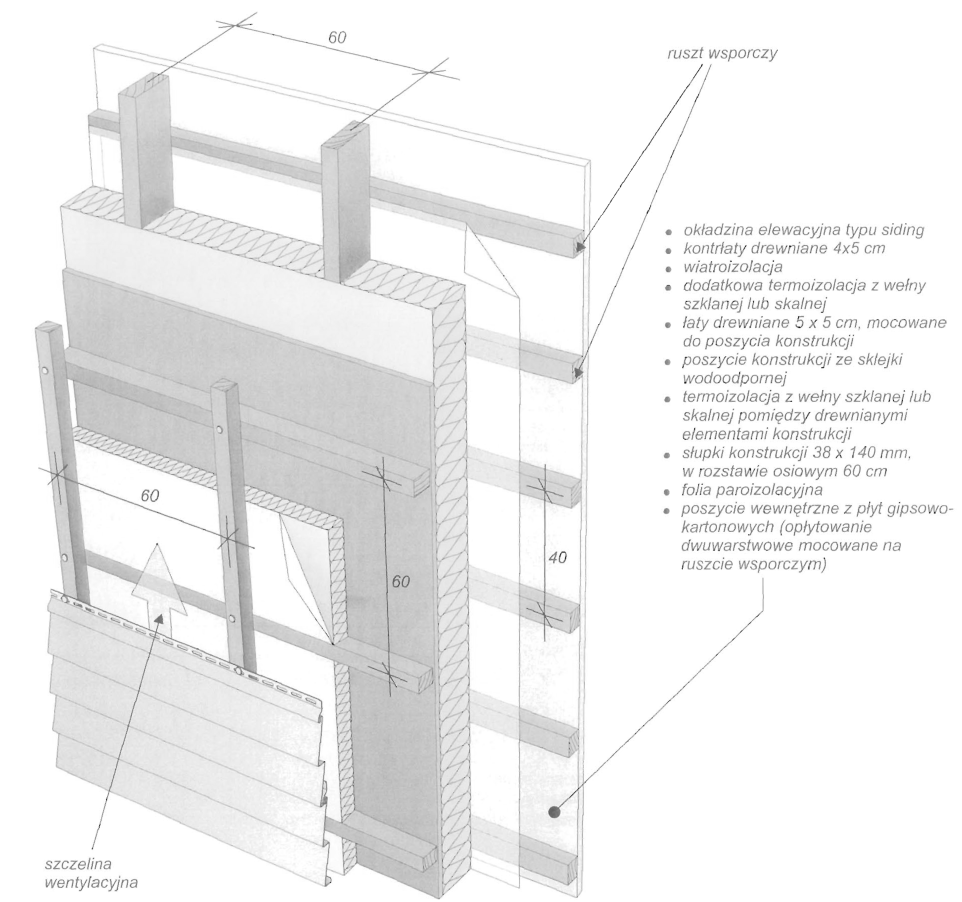 Frame wall made of thin-section construction elements 38 x 140 mm, in the center distance 60 cm, with a facade made of siding.
Additional insulation of the skeleton wall can be done from the outside, between the supporting grate of the facade cladding. In this way, you can, among others. install – very popular for finishing the facade of frame buildings -siding.
Supporting grate, between which additional insulation is attached, It is usually made of wooden battens. The siding is mounted on vertical counter battens in an axial spacing 60 cm, forming a ventilation gap under the cladding.
Thermal insulation placed under the facade cladding should be protected against moisture in the form of a windproof non-woven fabric.. It is possible to omit the wind insulation when using glass wool with one-sided covering with glass tissue or paper as an additional layer of insulation..