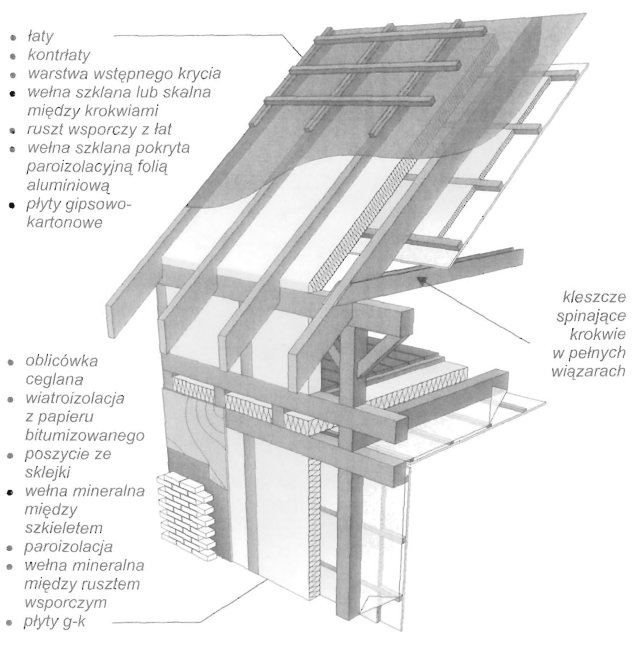 Usable attic in a frame and transom building with an external knee wall.
The wooden frame and transom structure is close to Polish construction traditions. Roof trusses made of thick elements, solid sections can be found in many old buildings, and the durability of such solutions is beyond doubt.
The structure of a wooden knee wall can be connected to the roof trusses by bracing with a pair of tongs with a column supporting the intermediate purlin. The second solution is to bind it through the gray structure, in which the trams are connected to the rafters at the eaves.
The arrangement of full trusses of the roof truss largely determines the arrangement of partition walls separating the rooms in the usable attic.