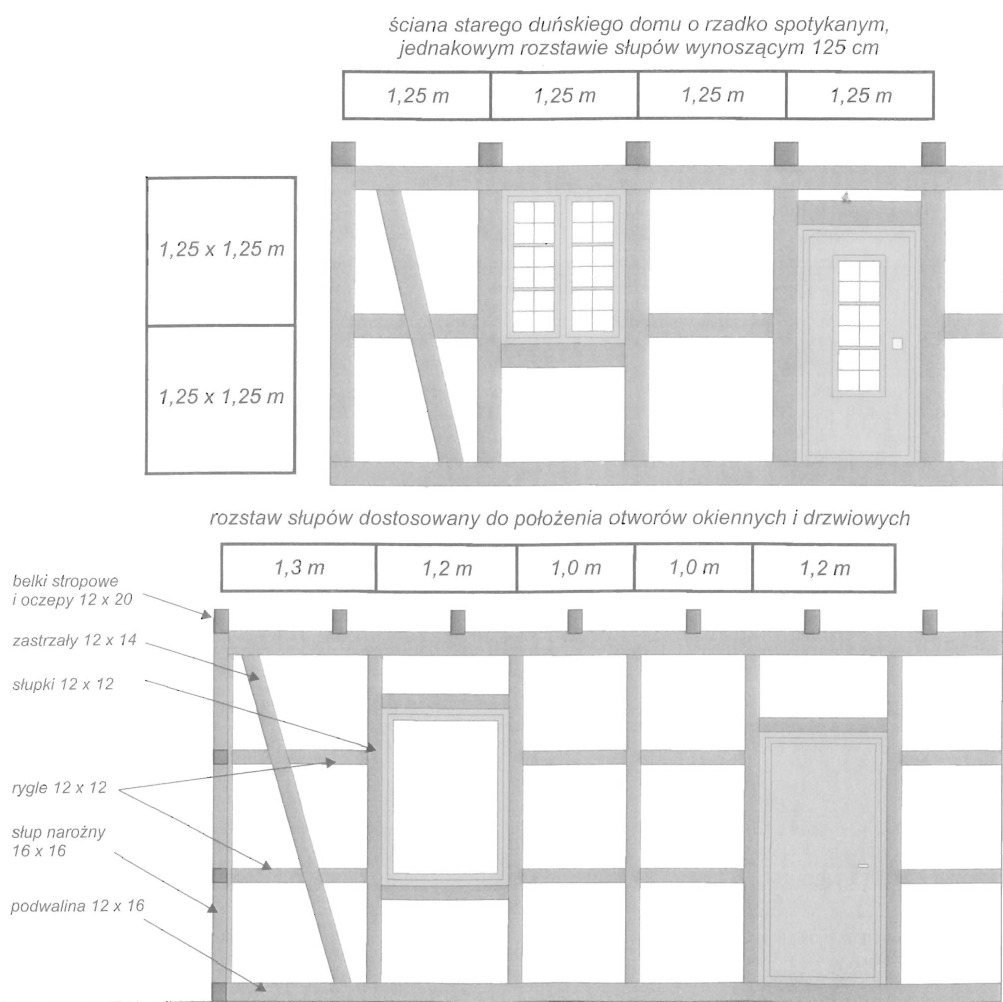 Dimensional coordination of the elements of the frame and transom wall structure.
The following wooden profiles are used in frame and transom structures:
– foundations and caps: from 12×18 do 14×20 cm; in interior walls: 12×16 cm;
– poles, struts: from 12×16 do 14×18 cm; in interior walls: from 12×12 do 12×16 cm;
– rygle: from 12×16 do 14×18 cm; in interior walls: from 10×12 do 12×14 cm.
The skeleton and transom structure of wooden walls is made of a system of mullions and transoms rigidly connected with each other.
Wall elements with a frame and transom structure:
• The foundation – single wooden beam, which transfers all the pressure of the wall to the foundation wall. When the wall is long, The sill is connected to several beams. It is placed on a level foundation (foundation wall), damp-proofed with a strip of roofing felt. The sill should have a larger cross-section than the columns and should run on the same level under all walls, both external, and internal. Its height corresponds to the height of the floor layers in the interior.
• Poles – are placed on the ground beam in the corners and places where external and internal walls are joined, at window and door openings.