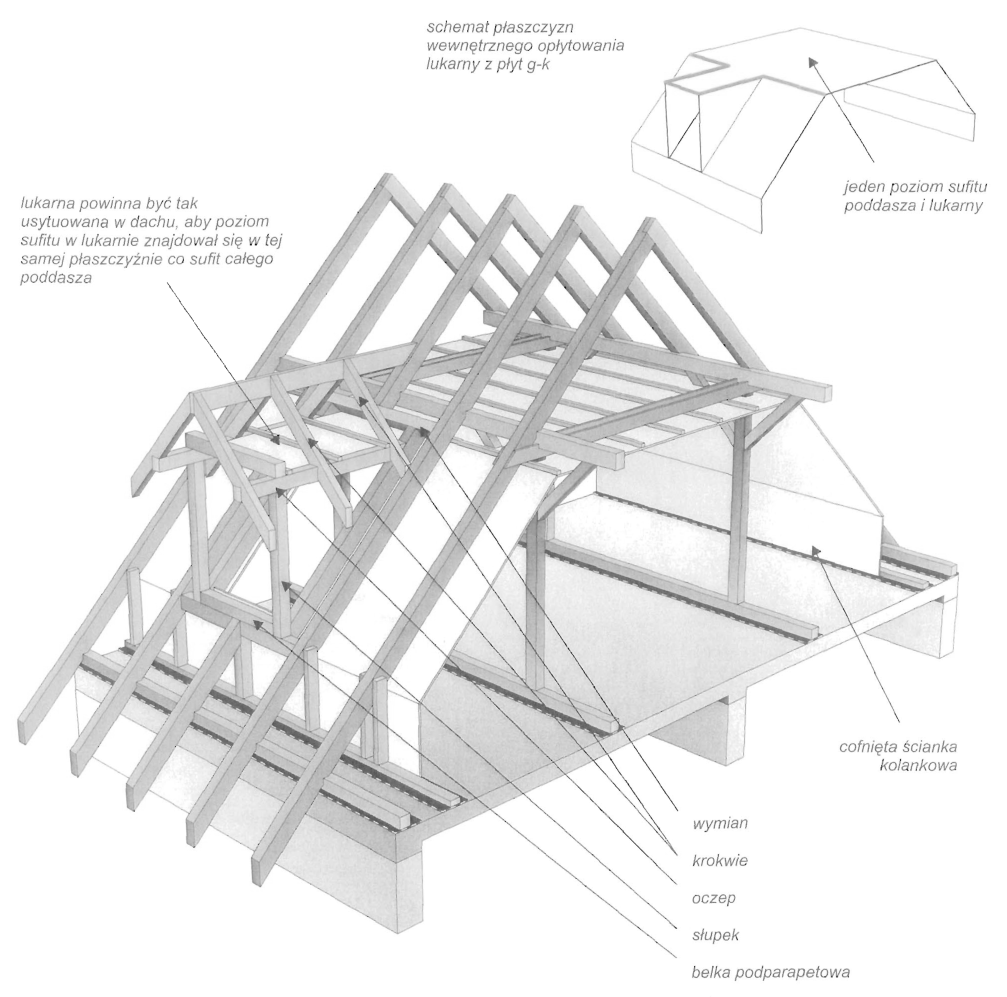 Dormer structure covered with a gable roof, made in a claw-purlin roof with a recessed knee wall.
To illuminate the attic, dormers with a gable roof are most often used.
The dormer structure consists of: The front wall of the dormer is placed on the exchange between the rafters (made of an under-sill beam, two posts and a cap), triangular side walls and rafters constituting the gable roof structure (based on side caps and a ridge board). The front wall of the wooden structure dormer can be made both in the face of external walls and in the plane of the recessed knee wall.
This position of the dormer is recommended, so that its ceiling is on the same level as the ceiling of the entire attic (suspended under tongs or under collar flaps in a collar roof). It is related to the mutual location of the tongs in the roof trusses and the dormer side caps.