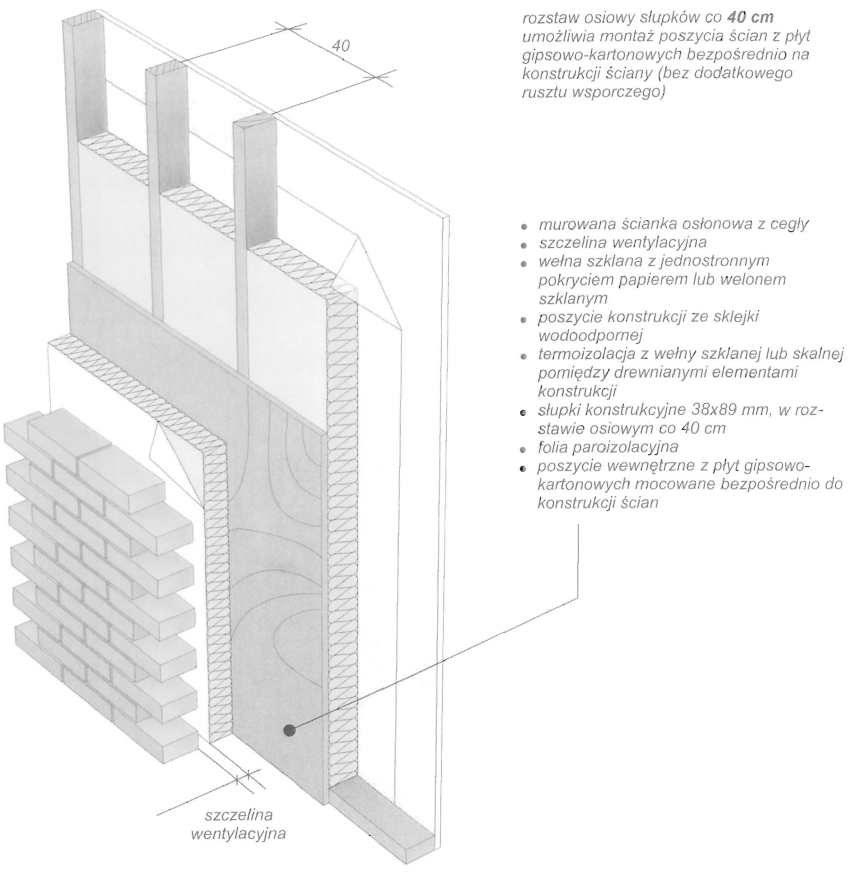 Frame wall made of thin-section construction elements with a brick curtain wall.
In the solution with construction posts spaced every 40 cm, the dimensions of the posts are 38×89 mm. This is sufficient due to the design requirements, however, the thermal insulation filling the wall core is too thin with such a structure and should be supplemented with additional insulation.
From the outside, the structure is covered with waterproof plywood, which strengthens the whole. Additional wall insulation can be provided by a brick curtain wall with thermal insulation made of glass or rock wool, placed in a ventilated wall gap. The glass wool used in the solution is covered with paper on the outside, acting as windproofing.
From the inside, the walls are finished with plasterboards. With the axial spacing of the posts, the co 40 cm sheathing of plasterboard walls can be made directly on the structure.