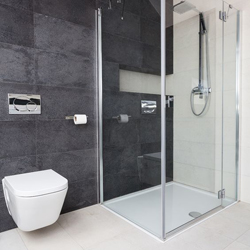 Ecological bathroom products, what can?
What items of bathroom equipment can be said, that they are ecological? Is it possible to plan their purchase when designing a bathroom?? Are they more expensive than standard ones and whether the investment in ecology pays off and pays off?
I think, that today, the standard equipment in ceramics are ecological cistern systems. These mechanisms work by selecting more or less flush water by pressing the appropriate flush buttons.
It is definitely worth investing in a shower cubicle, because less water is used than when bathing in a bathtub. It is also worth thinking about the heat exchanger, which helps to heat the water with the already used hot water, then less energy is used than when heating cold water in a boiler from scratch.