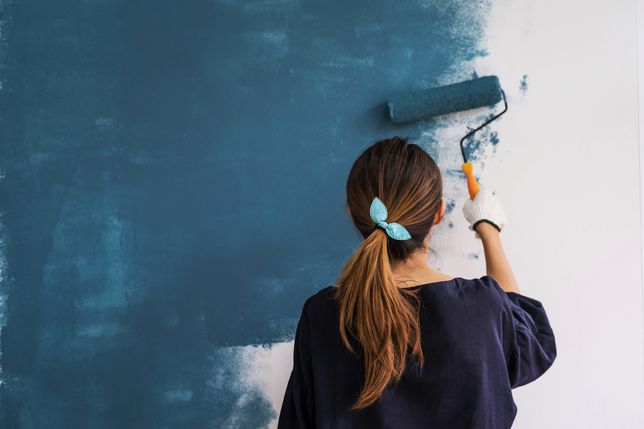 How to prepare to paint the walls?
Painting is not a complicated activity and does not require special qualifications. Before you start, however, there are a few things to keep in mind.
Safety first - avoid solvent-based paints, because they release harmful substances as they dry. This type of paint should only be used for painting work carried out outdoors. Another important factor is the limit of the VOC content, that is, volatile organic compounds, released into the environment. Their acceptable content is 30 g/l. The use of paints with a low VOC content will minimize the risk of, among others, allergic reactions in our body.
We already know the most important safety issues during painting. We've also probably chosen the right paint. Let's remember, that its type depends on the room and its functions. When we decide on the right one for us, for example, from a choice, what Dulux paints offer, we can prepare the room. Before starting, it is also worth considering what tools we will need. A roller with a long handle will be useful for painting high rooms. If we don't have it, we can use a ladder. It is important that it is solid and safe.
Starting with painting, it is worth protecting the window frames and door frames with painter's tape. We do the same with sockets and light switches. If there is furniture in the room, cover them with cling film. Traces of paint are difficult to clean and it is difficult to come off especially from wooden surfaces. The foil will also be useful for covering windows and the floor.
When we have all elements secured, we can think of a suitable outfit. Painting will definitely get us dirty, and as mentioned, paints do not wash off easily. So let's think about a special outfit, which we will not wish to throw away later. There is no point in storing a special outfit, because painting takes place once in a while. In stores, however, you can get special one-piece painting suits. It is a cheap and convenient solution, which will certainly facilitate our painting work.