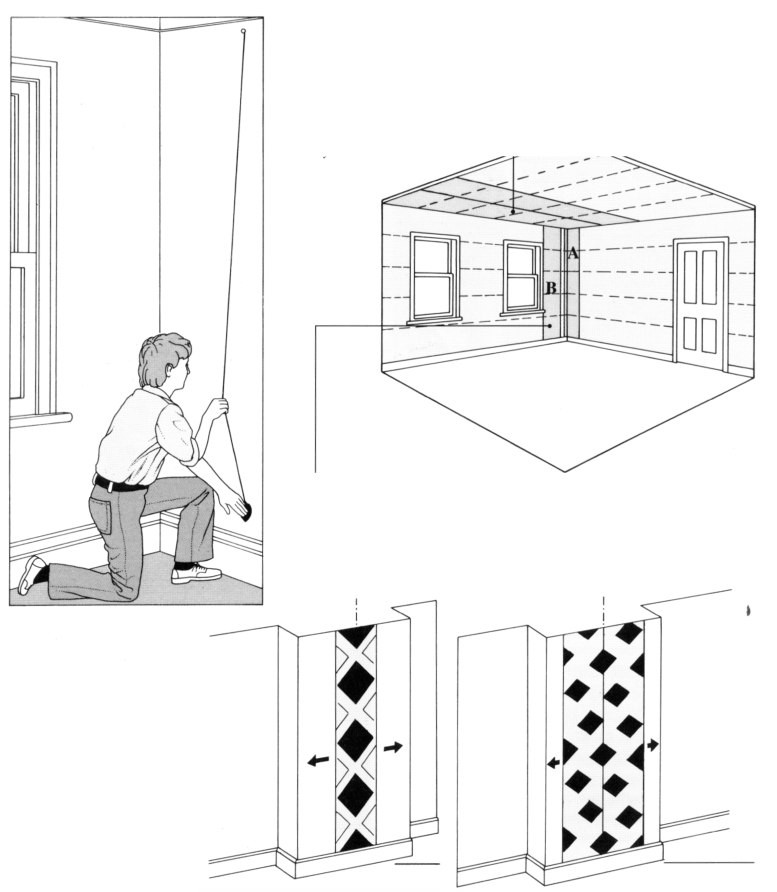 How to wallpaper walls and difficult places?
Wallpapering does not seem too difficult, however, in practice it is easy to make mistakes. Following the basic rules when wallpapering will allow you to master this technique correctly.
Room preparation
Before proceeding to wallpapering, remove as much furniture as possible from the room, and remove all hanging objects from the walls, such as pictures, mirrors, wall lamps, and also covers of electric switches. We protect the floor with sheets of polyethylene foil. Folding out newspapers is not a good solution, because they soak up water and glue during papering.
If the paint does not come off the walls, we don't have to scrape it off. It is important to, so that the walls are not greasy and dirty. In some places, it is good to sand the wall with fine-grained sandpaper and wipe it.
Preparation of freshly plastered walls, plastered or such, Wallpaper from which the wallpaper has been torn off is less labor-intensive. We fill all cracks and gaps with plaster or putty, and after drying, we polish the unevenness.
Small defects can be filled with cellulose or vinyl putty. Cellulose fillers are cheaper and can be used for many finishing jobs. Vinyls are harder and more resistant, so they can be used in damp places or around hot water pipes.
For a good effect, putty or putty must be applied in thin layers and wait, until the next coats dry well.
Priming the walls will ensure more even absorption of water from the applied adhesive, thanks to which we will obtain a smoother surface. If we use cellulose glue for wallpaper, we can also use it for priming walls.
In the case of adhesives, the main ingredient of which is dextrin, bone agent can be used for priming. Still another preparation requires vinyl wallpapers. The walls must dry well, before we can put wallpapers on them. In most cases it is not advisable to wallpapace walls already covered with wallpaper. Usually the adhesives of both layers react with each other, causing the pets to detach later, discoloration and blisters.
When removing vinyl wallpaper from walls, it is often only possible to break the layer" vinyl, and the paper backing still remains on the wall. In that case, we can use a new wallpaper for the base.