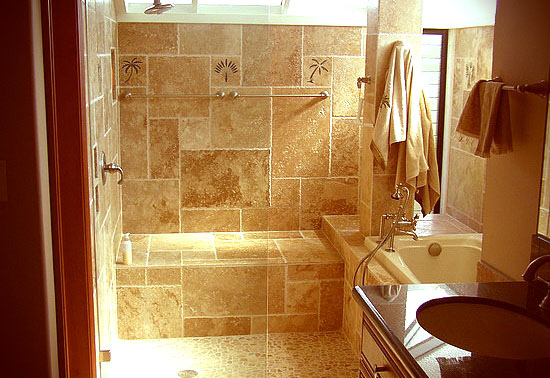 Firma budowlana REMBUD, specializes in renovation of flats and houses.
We offer a very wide range of renovation and construction services.
We specialize in tiling. We have 20 years of experience (work in Germany and Italy).
We offer comprehensive renovation services in the city of Bielsko Biała and in the surrounding area (Czechowice-Dziedzice, Kęty, Andrychów) voiv. Śląskie and Małopolskie voivodship.
We make spouts, we level the substrate under the tiles, we paint surfaces and install toilets, we arrange wall and floor panels.
We make luxurious bathrooms in accordance with the designer's guidelines or we provide advice on the selection of tiles and other bathroom elements (toilets, shelves, lighting).
We execute orders on time. We provide professional, solid, nice and cultural service.
We guarantee all services provided by our company.