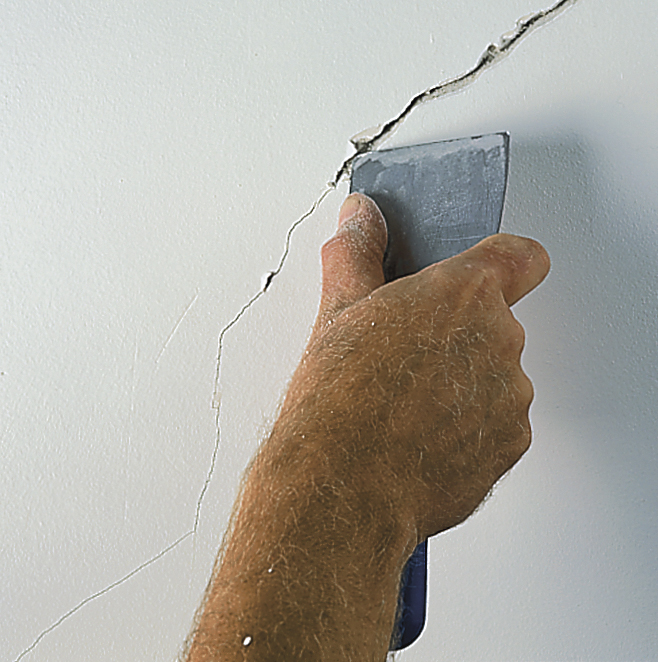 Why do cracks appear on the ceiling, how to easily remove them?
Cracks in a ceiling made of drywall usually appear at the joints of the boards, a are caused by changes in temperature and humidity. Older ceilings, in which the plaster is laid on a reed or jute flush-mounted mesh attached to a wooden soffit the cracks are usually irregular or run parallel to the battens on the wooden soffit.
Here's how easy it is to remove such cracks:
We widen the edges of the crack a little, making the filling more durable. We vacuum the gap with a dry brush. It is a good idea to moisten the gap with water afterwards – this will prevent the gypsum mortar from absorbing moisture and cracking the joint again.
We apply the mortar by pressing it exactly into the gap. After the whole is filled, smooth the surface with the edge of the spatula. We repeat this action until we fill the entire gap. When the filling has hardened, smooth the surface with sandpaper and paint.