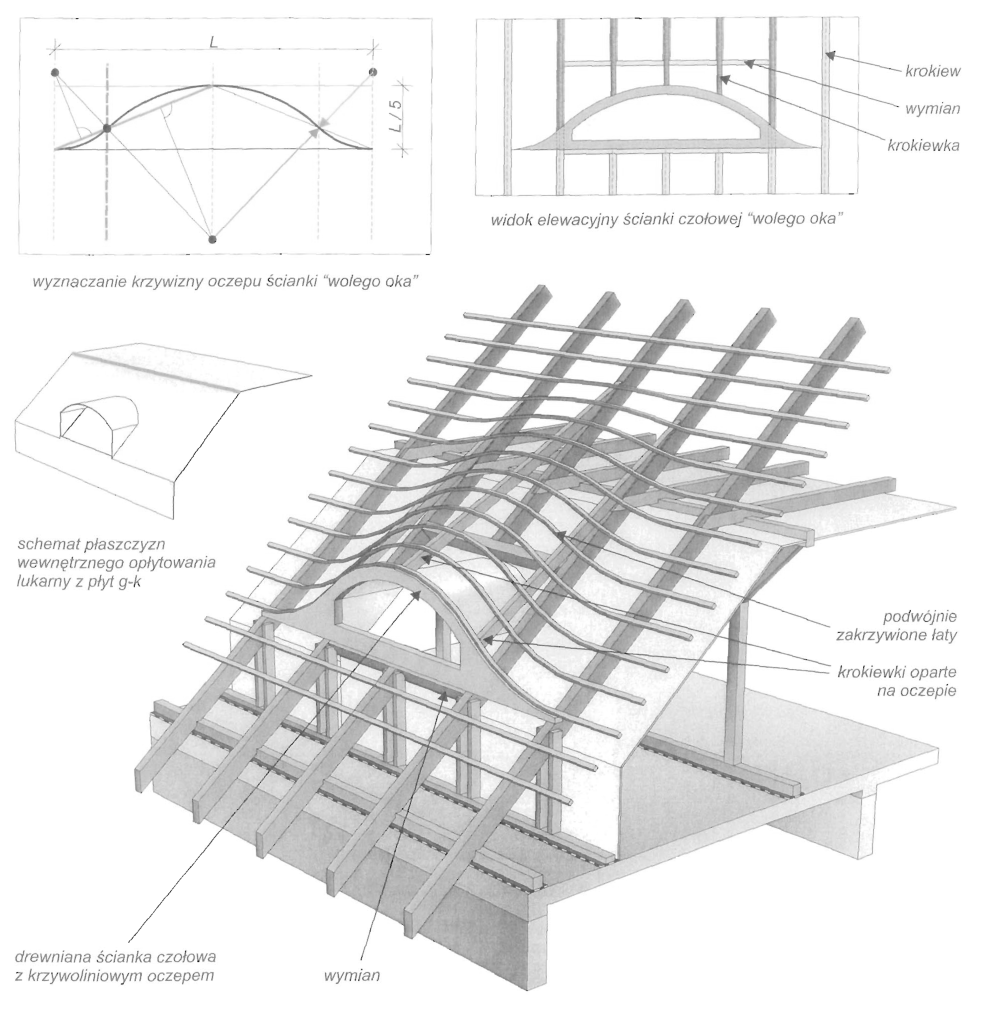 The structure of the "ox-eye" dormer made in a collar roof with a recessed knee wall.
A free-eye dormer is created by stretching the surface formed by the roofing without breaking it, which is possible thanks to the play on the locks of lap tiles and the widening of the gaps between adjacent slate or carp tiles.
The restraint of the free eye should rest on a triangle in the roof slope. The patches under the crop of the eye should be made of a flexible material – for example, plywood or a cut wooden batten.
The ratio of the window height to the span should be: for plain tiles 1:6, for an overlap tile (with side and front zipper) 1:8, for slate 1:5, for cement tiles 1:10. In practice, this means, that to make a window – The "goiter eye" in the roof covered with ceramic overlapping tiles had a height 0,5 m, its base must be a minimum length 4 m. For the same height, when using slate, the base is equal to the minimum 2,5 m and for a roof covered with plain tiles- 3 m.