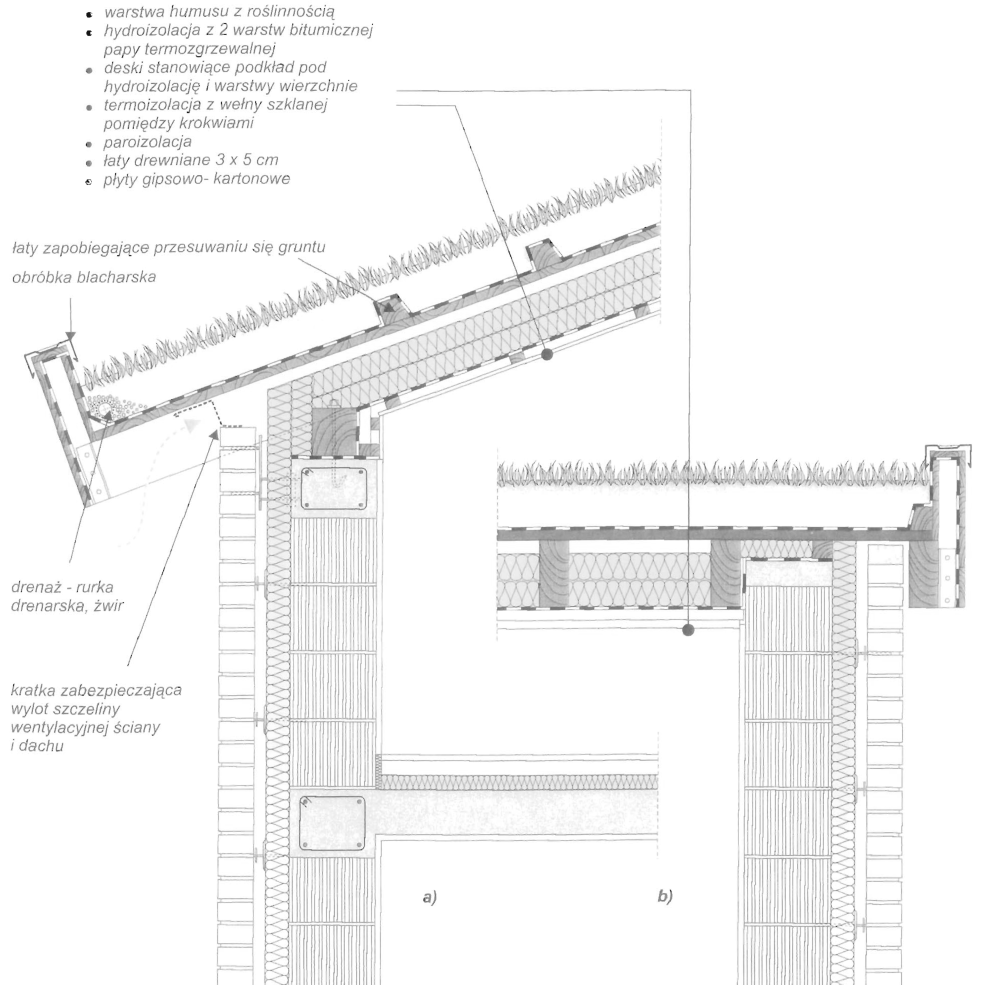 20 ° green roof with a layer of soil for low grass and rock vegetation
a) cross-section,
b) longitudinal section.
A sloping green roof with a traditional arrangement of roof layers is a solution that differs from a tiled roof, plate, e.t.c. practically only topcoat. From the interior side – under the rafters – a vapor barrier is installed. There is a thermal insulation material between the rafters with a ventilation gap left above it. The rafters are covered with full formwork covered with two layers of heat-welded roofing felt.
To prevent the ground from sliding down the sloping roof, approx 60 cm horizontal wooden battens.
Due to the tightness of the roofing in the green pitched roof solution, it is important to carefully make the ventilation gap above the thermal insulation. Air supply openings are made under the eaves, exhaust vents in the ridge or through ventilation chimneys.