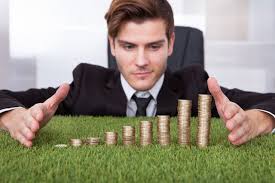 Who is the developer? The answer is well illustrated by the image of a man in a suit.
Investor, that is, a natural or legal person. He invests in the construction of building real estate (rental or sale of residential houses, office and industrial facilities).
Traditionally, a developer supervises the entire process called investment, composed of the design phase at the beginning of the investment, through construction, after completion of construction (renovation or extension), ending with the sale of real estate or its rental.
The rules for the protection of the rights of people who own real estate are to be regulated by the so-called developer act., which is guided by the task of regulating the principles included in the protection of the rights of people purchasing a house or flat, and for which the developer undertakes a formal and actual transfer of property ownership.
The developer aims to carry out a number of tasks, which are necessary for this, that the chosen investment was successful, which is understood in terms of a positive investment balance. In light of this, the developer is responsible, inter alia, for
determining the location, on which his investment will be built; prepares a project, therefore, he has supervision over it; supervises construction and controls the progress of works; turnkey finish; organizes the sale of available houses or apartments.