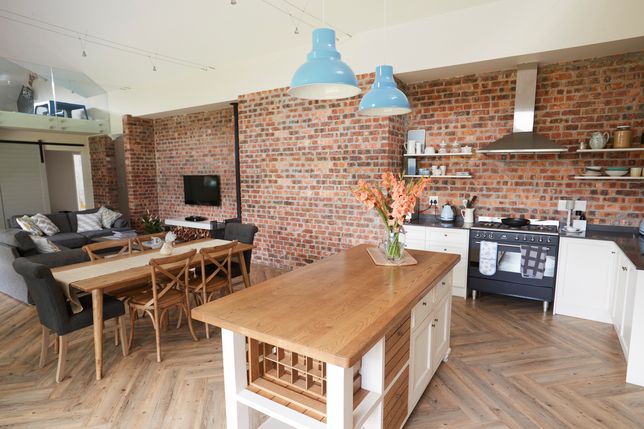 Living room with kitchenette.
Living rooms decorated in a modern style seem to be more spacious than they really are, and this is due to the open plan of the apartment according to which individual rooms are devoid of walls and so the room adjacent to the kitchen becomes a spacious living room with a kitchenette, just how to arrange it so that all utility functions are kept in balance?
Perhaps such salons also seem more modern, but for me they are cool and not very cozy.
The basis of this style is space, i.e. minimalism and simplicity, as you write, the rooms are not big and they may seem bigger than they are. Living room lighting is important, where wall and ceiling lamps play an important role, point lights and led strips, there are many possibilities and bright spaces equal optically large space. The white color is also clean and reflects light well, so it gives the expected spatial effect, plus decorative effects and it's ready.
You can combine these two rooms, but mark their separateness by building, for example, a living room. a wall made of clinker and a table top on top, where you can eat breakfast and prepare food.
The living room in an apartment is rarely so large and open to the kitchen or dining room. However, it is a more common option at home. Anyway, I like such solutions very much, creating free space, especially in a modern style.
Not only in small apartments, on the condition of large ones, of course, that this type of kitchenette will fit into a spacious interior – it would be nice, for example, to build an island. In total, you can do a lot, as long as it is a safe solution for everyone.