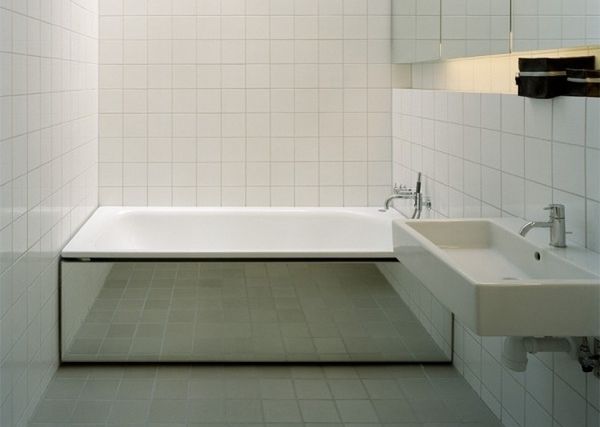 Bathtub enclosure as you advise?
Tell me how do you have an enclosed bathtub? Ceramic tiles, wood, frame? Do you have a door? Place for feet, e.t.c.?
It's good when the bathtub casing is kept in a similar climate as the entire bathroom. Known, that wood tolerates contact with water worse, therefore they should be properly maintained. A place for feet is useful, for example, when washing your head over the bathtub. Recently, I saw an interesting solution of a recessed tub. It was possible by raising the floor level, due to the drain grate in the floor. The bathtub was entered via a relatively low step. A very comfortable solution.
I have ceramic tiles and I think, that it is quite a good solution and easy to make.
The tiles are perhaps the most popular, although I personally like the bathtubs with special wooden panels. And now, apparently, the most fashionable are bathtubs without a housing.
And yet there are bathtubs, which do not require casing, such on legs, I like them and no problem.
The bathtub looks very interesting, which is enclosed in wood. Of course, not all types of wood are suitable for this, but e.g.. Teak wood is the perfect solution in this case.
Without a hidden door, I cannot imagine building otherwise, just a failure and disassembling the whole thing, which is quite expensive with mosaics. Wood is an interesting option, but you have to choose them according to the type of floor and the color you have. I recommend ceramic tiles from myself, they will be very practical and will last for years.