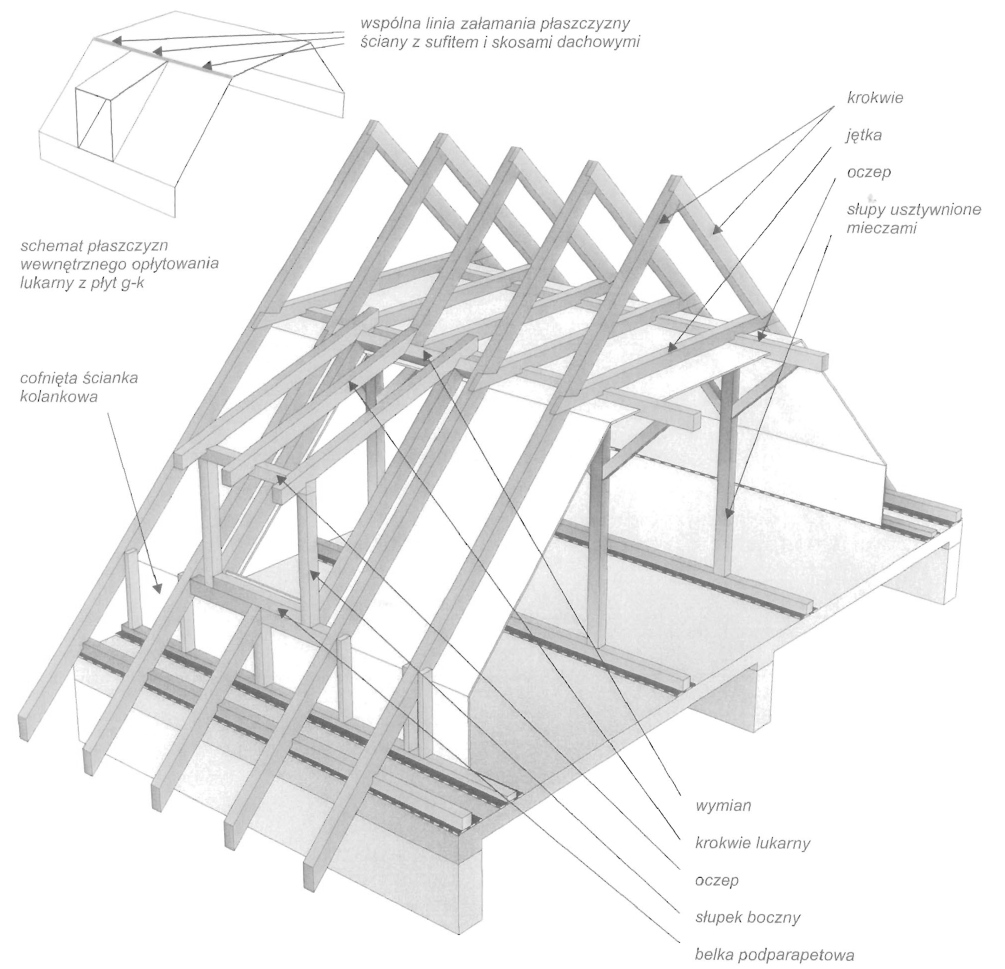 The construction of a dormer covered with a mono-pitched roof with a reduced slope in relation to the roof slope.
The traditional solution to illuminate the attic rooms are the so-called. lukarny. The simplest type of dormer is a dormer with a shed roof.
The front wall of the dormer (made of an under-sill beam, two posts and a cap) is set to the interchange between the rafters. The dormer rafters are based on the exchange between the rafters of the main roof and on the cap closing the front wall structure. Triangular side walls constitute the filling between the plane of the roof slope, and the plane formed by the raised dormer rafters.
The dormer should be situated in this way, that the number of bends in the attic interior sheathing is as small as possible. The attic knee walls and the dormer front wall should be in the same plane, and the transition of the ceiling into roof slants – in line with the transition of the ceiling into the slant of the roof above the dormer.