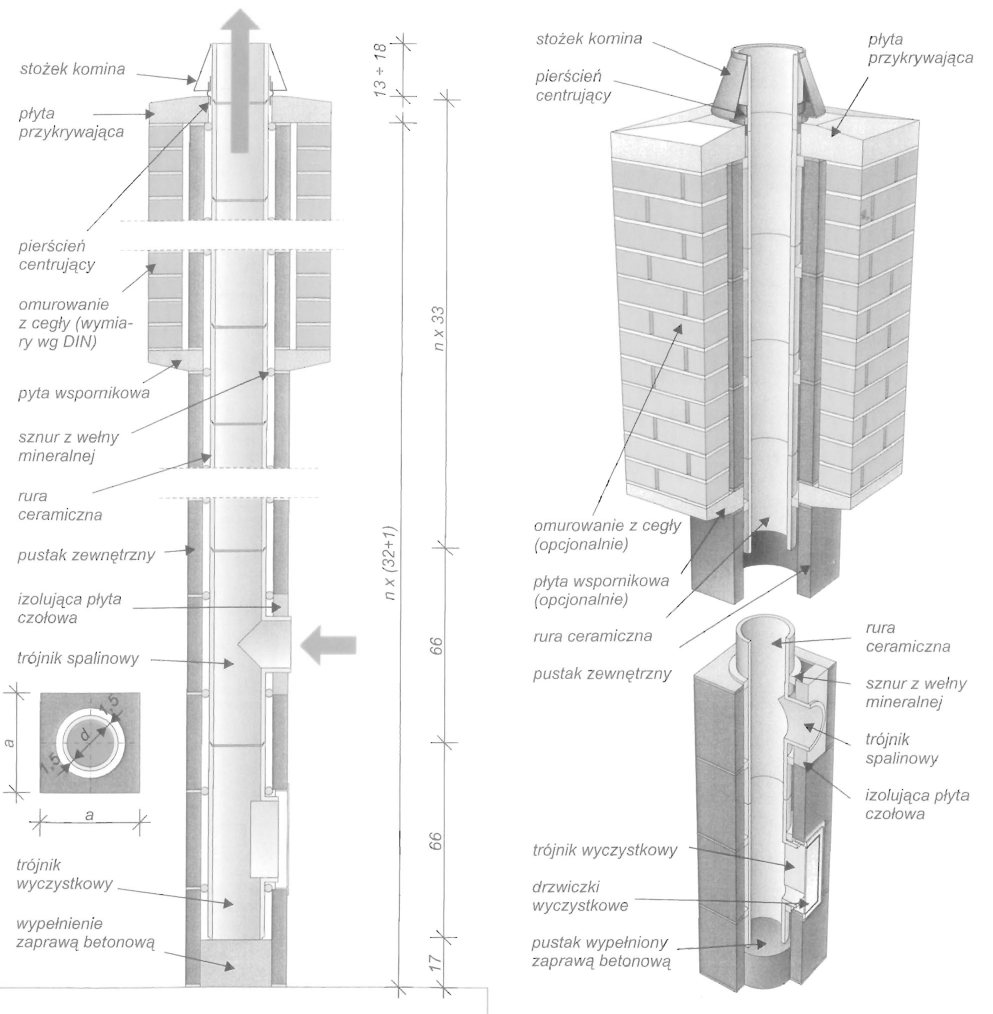 Chimney for solid fuels, where the exhaust gas temperature is 200-600 ° C.
Modern prefabricated chimney systems meet strict requirements in terms of technical parameters and operational safety. They are resistant to high temperatures and acids.
System chimneys should be used as intended:
• Systemy dla paliw stałych – suitable there, where the exhaust gas temperature is 200 -600°C.
• Trójwarstwowe systemy z przewietrzaniem o szerszym zastosowaniu -do paliw stałych,liquid and gaseous, suitable for low and high exhaust gas temperatures (40 – 600°C).
• Systemy kominowe do odprowadzania spalin z kotłów z zamkniętą komorą spalania – provide the required amount of combustion air through an air duct integrated with the chimney system.