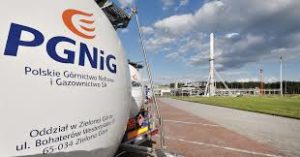 Each developer has or has had to deal with PGNiG, business, which has been triumphant in the domestic market for many years.
Polish Oil and Gas Mining (PGNiG). Jest to największa spółka w Polsce. Zajmuje się poszukiwaniem i wydobywaniem minerałów takich jak 1. Natural gas i 2. Petroleum. PGNiG operates mainly in Poland. But also abroad, whether it's in Libya, Pakistan, or the Czech Republic, Denmark and Germany.
According to estimates for the year 2008, PGNiG supplies gas to 6,5 million customers, including households, as well as enterprises - the largest recipients are mainly combined heat and power plants, nitrogen plants and plants.
According to data for a year 2006 – in the more than one decade preceding this year, the Polish gas production by the company increased from 3,6 billion m³ a year 1996 do 4,3 billion m³ a year 2006, thus giving 19%. In contrast, in the year 2006 PGNiG mined 4,3 billion m³ of natural gas converted into the amount of high-methane gas, which corresponds to the operating level z 2005 year. This year, the company has excavated 2,9 billion m³ of high-methane gas and 1,4 billion m³ of nitrogen-rich gas.