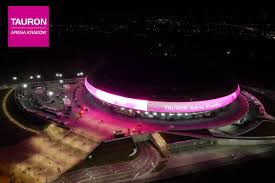 A serious developer knows what Tauron is, because it is often an important point on the business map of many industries.
TAURON Polska Energia S.A.. is a Polish company. It groups companies from the energy sector. The second largest company in Poland, right after the Polish Energy Group. In the Tauron capital group, Tauron Polska Energia S.A.. is the parent company of the company.
The Tauron Group is one of the largest business entities in Poland, thus belong to the largest energy holdings in Central and Eastern Europe. Tauron operates in all areas of the energy market - starting from coal mining, through productions, distribution and sale of electricity, also warm, as well as customer service. The holding is engaged in the wholesale of fuels and derivatives on a smaller scale (trade in biomass and coal). In year 2014 Tauron also made its debut on the gas fuel trading market.
The capital of the Tauron Group is estimated at over 8,7 PLN billion. Holding holds over 25 thousand. people. In year 2014 its sales revenue was 18,4 PLN billion and EBITDA 3,6 PLN billion.