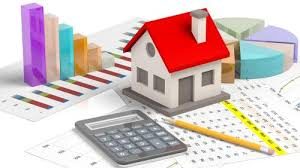 Area, in which the developers are moving, is called the real estate market.
Real estate market. All conditions are called that, which determine the closing of bargains – rights to real estate and conclusion of contracts. This market, what is important, is a market, the so-called informal, which means, that it has no permanent status or permanent residence.
The real estate market is rich in a wide variety of traders. The most important were investors, lenders, entrepreneurs, brokers and technical service of the market.
To the function of the real estate market, in addition to performing generally important economic and social functions, need replacement function, information function, space correction function.
Pursuant to Art. 46 § 1 Of the Civil Code (k.c.), "Real estate is parts of the land which constitute a separate object of ownership (land), as well as buildings permanently attached to land or parts of such buildings, if, under special provisions, they constitute an object of ownership separate from the land ".