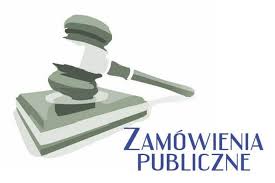 Sometimes developers are talking, often talking about lucrative matters. It is then about public procurement.
Public procurement is an element of public finances. Covering a set of detailed procedural solutions, or the use of public funds (dot. 1. How to select contractors and 2. Principles of concluding contracts). These procedures are often different varieties and types of tendering.
Concession for works or services
A special form of public procurement is a service or works concession, the principle of granting is specified in the Act of 9 January 2009 r. on concessions for works or services (Journal of Laws. with 2015 r. item. 113}; modes of granting concessions for construction works until 2009 r. were regulated in the Public Procurement Law; in Europe, concessions are regulated by the directives mentioned above).
Concessions, compared to other public procurement, distinguish the operator's remuneration (performing concessions) there is a right to use the subject of the concession or such rights together with a payment from the grantor (Purchaser),
the payment of the concessionaire may not, in this case, lead to the recovery of all expenditure incurred by the concessionaire, and at the same time a single concessionaire is obliged to bear the main part of the economic risk of the concession being performed.
The licensing processes are governed by fundamental principles, which are analogous to those applicable in the case of, for example, procurement based on the Public Procurement Law. The Act on Concessions also specifies the elements, which must be included in the concession contract and contains regulations, which relate to its maximum duration.