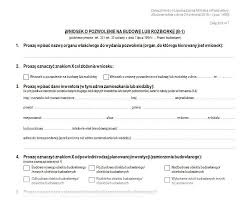 A good developer always keeps an eye on her. It is a contract called a building permit.
The building permit is an official document. It is obtained by way of an administrative decision. This, in turn, allows 1. Commencement and conduct of construction, or 2. Performance of construction works other than construction of a building object (art. 3 point 12 Construction law (Journal of Laws. with 2017 r. item. 1332)).
However, contrary to the literal notation, the obtained building permit is not sufficient to commence construction works. Firstly, the administrative decisions in question must become final in accordance with the Construction Law within the meaning of the Administrative Procedure Code. Po drugie, according to the regulations, at least seven days before the commencement of works, the construction supervision authorities must be notified of the intention to commence works on the specified dates, and these works can be started if the authority does not raise an objection.
The building permit is to be issued in accordance with the Code of Administrative Procedure, that is, immediately. In the case of a case requiring an explanatory procedure no later than within one month and in particularly complicated cases - no later than within two months. In practice, these time limits are disputed.