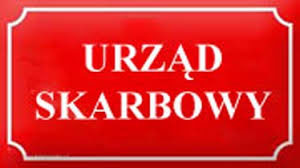 This is a unique topic, you have to be serious. Developers usually have deep respect for him.
The tax office is a unit of the National Tax Administration. Supports the head of the tax office. This, in turn, is an organ of non-combined administration. It reports to the Minister of Finance. The head of the tax office is the tax authority of the first instance, and an enforcement authority, as well as a financial investigation body. In turn, the director of the tax administration chamber is an appeal body. You can refer to the decision of the head of the tax office.
Specialized tax offices are tax offices that provide services to selected existing categories of taxpayers. This includes the so-called large tax offices (provincial) and the 2nd Tax Office.
In day 1 April 2015 r. tax offices underwent a consolidation process, economic, with the right places (supervising them) tax chambers. As a result of consolidation, tax offices lost the status of budgetary units they had once received and today are not offices authorized to spend funds from the budget, as well as concluding contracts, or possession of property. On the other hand, the tax chambers, by virtue of the law, received the entire financial management of tax offices, property belonging to them and became parties to contracts concluded by these offices.