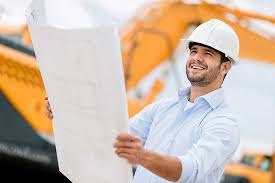 Developer means construction. It's almost a synonym.
Construction is a field of human activity. The field related to the construction of objects of a construction nature. It falls under the field of science, which is civil engineering. It is also an important branch of practical knowledge. Then it concerns the techniques used in building. The main task of the construction industry is, first of all, erecting new buildings. Construction also deals with, to po drugie, remodeling, rebuilds, modernization and maintenance activities for existing facilities.
In necessary cases, construction also includes the demolition of buildings, which, for example, do not meet the technical requirements (for example security) or there are other reasons, through which buildings must be removed from the occupied place (for example, a plan to build another property on the same land). Construction is therefore the execution of a construction object at a specific location, as well as its reconstruction, expansion and superstructure.
The set of basic rules for the implementation of construction sites is regulated in the Act of 7 July 1994 - Building law (Journal of Laws. with 2017 r. item. 1332). It specifies all necessary procedures, to precede construction, or the rules for its implementation and post-construction procedures, regulating activities in this area.