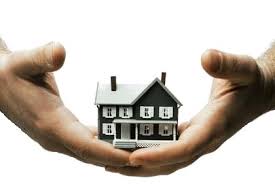 The manager is not the beginning, nor the end. It's just a good measure, and the developers know it.
Property manager, that is, a natural person. He is active in the field of real estate management. It carries out its own account and risk.
The work of the manager is related to the analysis, monitoring of factors, on which depends the effect of rational real estate management and taking appropriate decisions, which affect the current, as well as future plans for the most efficient exploitation at the discretion of the property manager. By knowledge, professional preparation, acquired practice of the manager, there is a guarantee that the expected profit will be achieved from a given property for the benefit of a specific community living in the building under its management (according to Art. 184 paragraph. 2 OVEN).
There are several professions related to real estate services, they are property managers, real estate agents and property appraisers headed by the Real Estate Management Act, which used to define the basis for the principles of conducting professional activities in this area. They are professions, so-called: regular (having appropriate qualifications and authorizations determines the performance of activities in the field of these professions).
In the case of property management to 31 of December 2013 it was the appropriate licensing act. To obtain this document, several statutory conditions had to be met, including, among others, it was conditioned by having higher education and postgraduate studies in real estate management or it was required to have higher education in the field of real estate management, or whether it was compulsory to do an appropriate one, proven practice (previously there was also a state examination, abolished later). The license could only be granted to an individual. After the entry into force of the so-called "the deregulation act" the tasks of the real estate administrator may be performed by a person insured against civil liability.