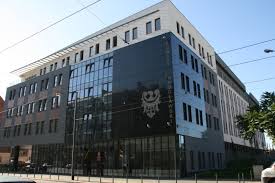 County office vs developer. Such clashes take place.
Starostwo powiatowe jest urzędem i siedzibą starosty i władzy administracyjnej powiatu. Mowa o obszarze podległym władzy starosty. The poviat starosty performs the functions of an auxiliary unit. It is established in order to exercise, As you know, commands 1. The board of a specific poviat and the chairman of the board, and 2. Resolutions of the district council.
According to the act on poviat self-government, poviat combined administration is: 1. County office, 2. Poviat labor office, that is an organizational unit of a poviat, 3. Organizational units, which constitute the auxiliary apparatus of the heads of poviat services, guard and inspection.
In the city, on the poviat law, the city office performs the function of the poviat starosty. It is an auxiliary unit that carries out the orders of the city president and city council resolutions.
The tasks of the district council are performed by the city councils, and the tasks imposed on the staroste and the poviat board are performed by the city president alone. However, a commune cannot have poviat rights, which has a head or mayor.