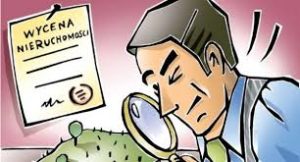 Appraisal is an art in itself. Developers know this.
When the name comes out "real estate appraiser" we mean a natural person. She has professional qualifications in Poland. Range, to whom the property valuation is concerned, or a set of rights granted by the Minister of Infrastructure or his legal predecessors, this, in turn, under the procedure of the act 1. Dated 17 May 1989 year Geodetic and cartographic law, and 2. Dated 21 of August 1997 year on real estate management.
A set of professional qualifications can be obtained by passing an examination before the National Qualification Committee. To participate in qualification procedures, of which the exam is part, you must demonstrate higher education. In addition to showing completed postgraduate studies in the field of real estate appraisal, it is possible to demonstrate the completion of the program in accordance with the curriculum of postgraduate studies in this field. The relevant minimum curricula are defined by the competent minister, for construction, spatial and housing management – currently it is the Minister of Infrastructure. A six-month apprenticeship is also necessary.
It must be noted, that he does not have the qualification of a property appraiser person, which power to estimate land received before 29 November 1991 year, excluding component batches in accordance with and in the mode of the "Geodetic and Cartographic Law". However, this does not exclude the possibility for this person to estimate the value of the land, in accordance with Art. 231 the Real Estate Management Act. Such a person also does not have the right to use the seal appropriate for property appraisers.
A fine is provided for anyone who performs the activities of a property appraiser without specific powers, it may even result in arrest or restriction of liberty (art. 198 the law). Only an entry in the central register of property appraisers, led by the Minister of Infrastructure, gives proper rights.